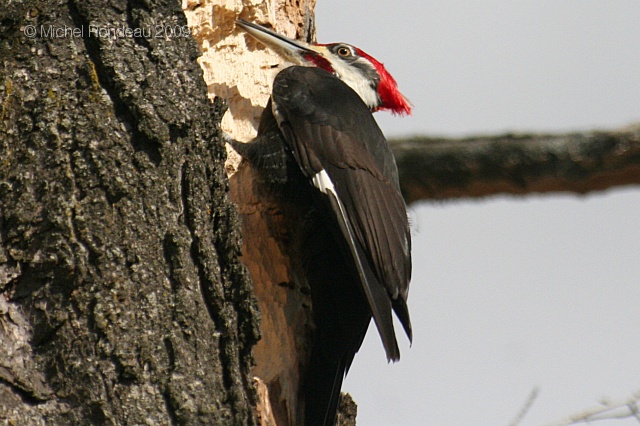 These are some of the best shots of the Pileated Woodpecker
I ever took...
It was in March 2009, right at home or almost.
I had gone to the marsh that day, just in case I would see this
guy and naturally had'nt seen it.
One day (March 19th), I was coming up the hill on the street where
I live. I was almost home and at about 100 feet from our driveway
was a huge tree where the Pileated had made a big hole.
As I lifted my eyes to make a fast check, like I always do and there
it was.
I parked my car, got out with the cam and started shooting some
pictures. I had two minutes with it before he left.
It was the best two minutes of 2009.