Guess I made a fool of myself by posting this as Saturday
instead of Friday. Gees... I was'nt drunk. Hope some of you
took bets on how long it would take me to see it and change
it. Would like to know who won... LoL @ myself...
Back to the Birds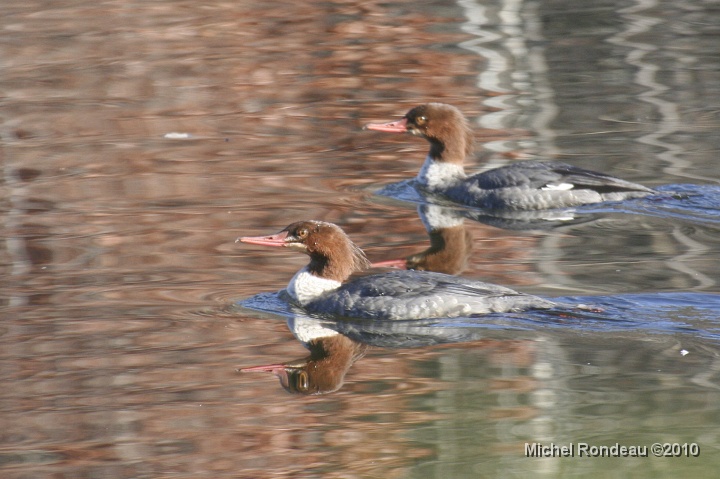 Common Mergansers surprised me this morning as I was taking the picture below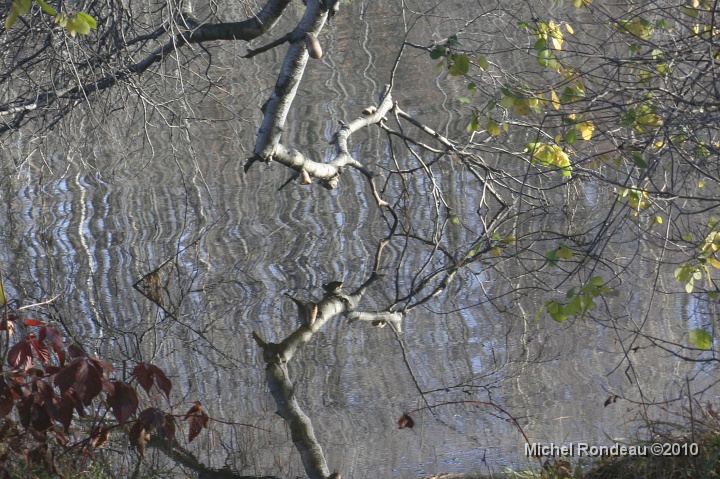 So like an old friend birder once told me: "Take a shot, take a shot, at least you'll
have one instead of none"
So I took the first one through th branches trying to get the best possible focus,
and got this shot (below).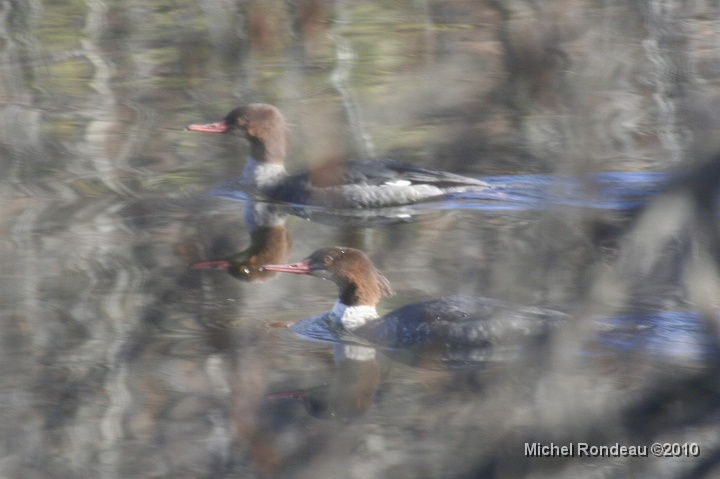 But luckily, they came around and I got more shot. Usually they would've got
toward the middle of the river but they stayed close to the side, to my great
pleasure.