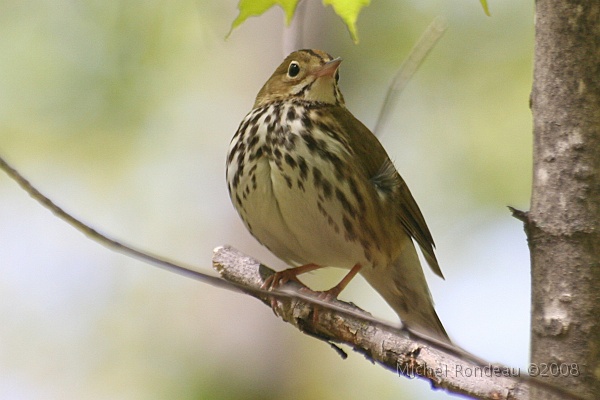 Still no pics in the last days, Junco and Siskins are gone,
and I have not been feeling too well.
So, again I'm going back in time with a picture of this nice
looking Ovenbird taken in May 2008. I stood in front
of it for about 15 minutes and it did'nt seem to bother
it, to my pleasure.
I posted more than 20 pics of this cute Bird
HERE