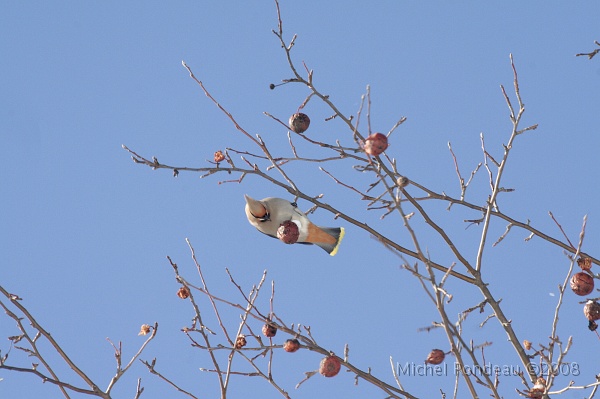 No pictures for past 3 days :-(
So I decided to post my Bohemian waxwings from Feb. 2008
I had never seen Waxwings before. When I went by the park
I saw a bunch of birds unfamiliar to me. I turned the car around,
parked It, got the cam. and went to see.
There was about 150 to 200 Bohemian Waxwing in an apple
tree where the apples had'nt fallen down in Autumn...
They were all over so I took my time and must of snapped
close to 300 shots.
I posted about 60 photos on my Website. I saw a few more in
April of the same year in the school yard, where I work.
After that, none.
Some of you might not have seen them so
check out the series from 2008
HERE