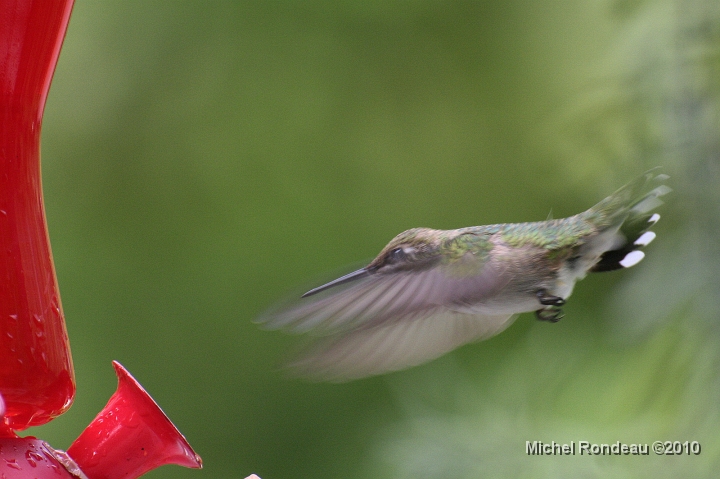 Had a pretty good day with my Hummer today.
I modified the feeders, yesterday night (after dark)
so that the darn wasps would'nt go in...
Feeders were leaking.
I know, I know... But until I see them no more,
I'll be posting their pics, so please bear with me...
More pics
HERE
Oh, BTW, this is all I had today, pouring rain and shit temp...