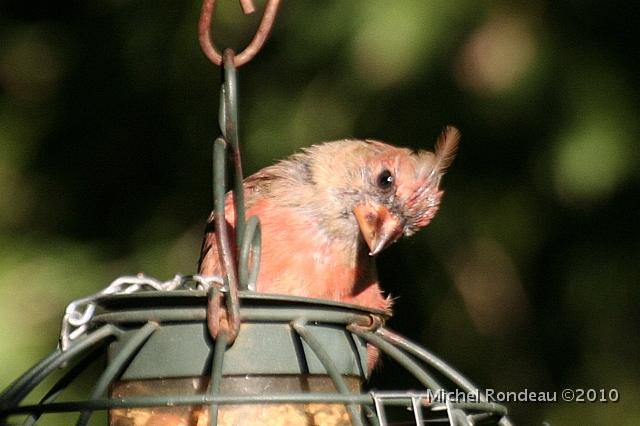 Had this guy who came in this morning,
looking for the feeder that was'nt
there anymore.
My neighbor takes it in at night
cause the squirrel will eat every bit of
the sunflower seeds.
But this young Northern Cardinal is very
cute with his long solitary feather on
the head.