Just as I got on trail at the marsh, today,
I saw a Yellow Warbler, and just below the
tree, It was not a bird, a beautiful Doe
was eating quietly and she did'nt know I
was there. Did'nt have any decent angle.
Could barely see her thru the branches.
I know that my lens has 9 degrees angle
to deal with, so I played with that.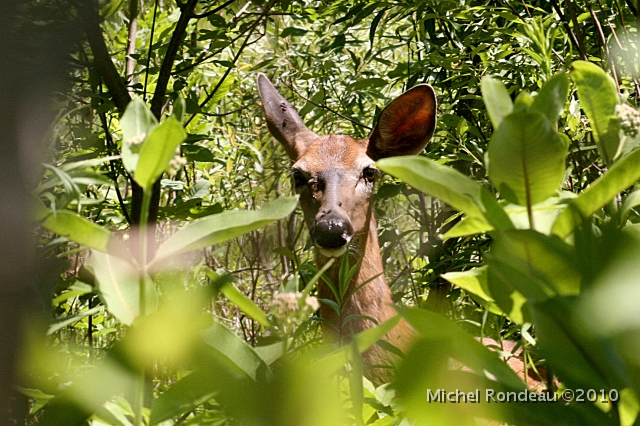 A few more
HERE
through the branches